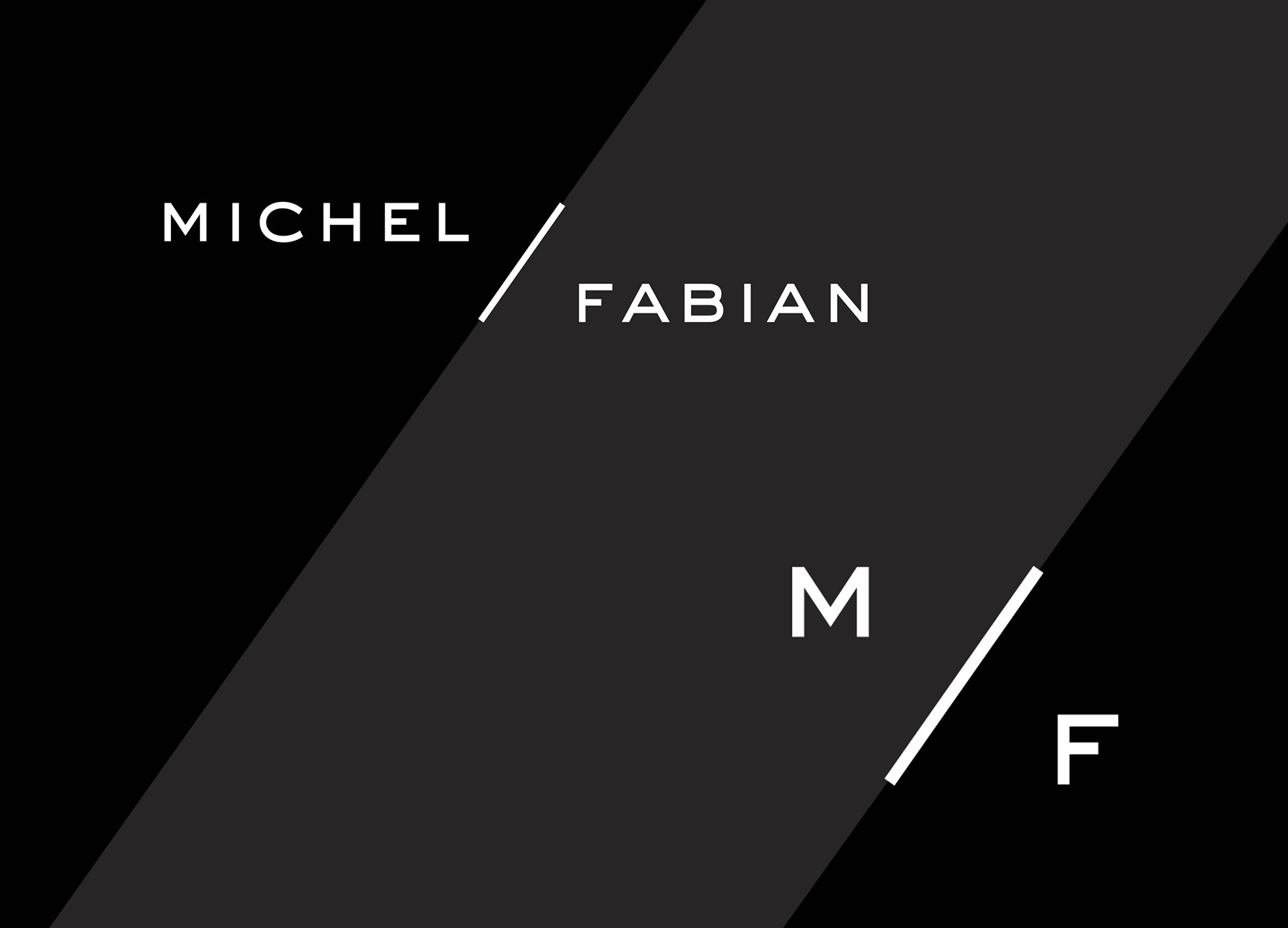 Development of a Corporate Design and Packaging for London based design company MICHEL/FABIAN.
The company aims to rethink our relationship with food through innovative eating utensils.
M/F use experimental psychology research to design optimized eating utensils to hack the senses, increasing the sensual pleasure of eating and nudging to healthier eating behaviours.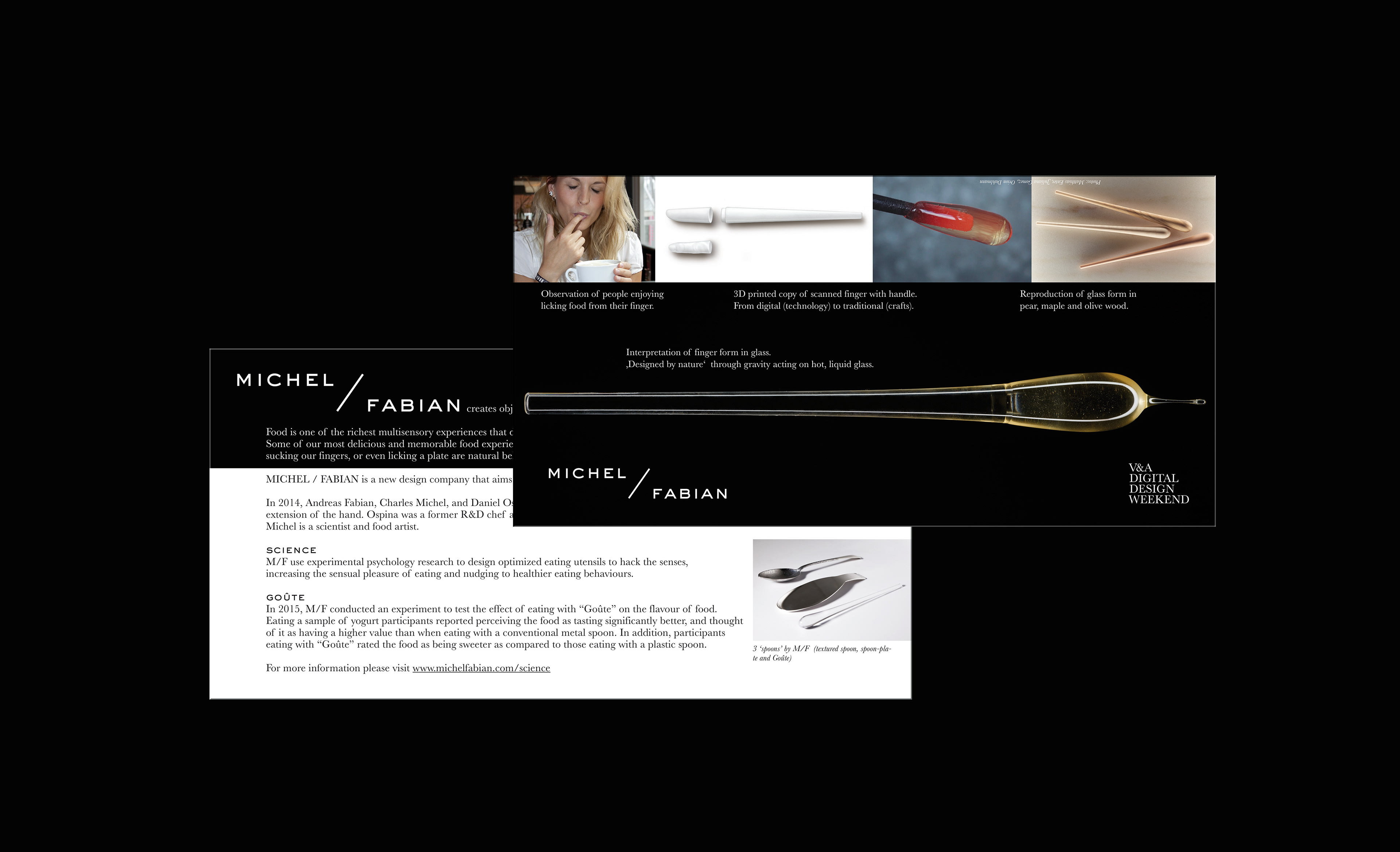 Flyer for the Digital Design Weekend at Victoria & Albert Museum, London